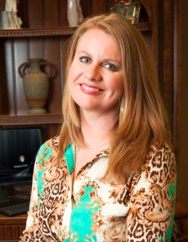 Address:
5656 Bee Cave Road, Suite B-101
Austin, TX 78746
or
105 Meadowlakes Dr.
Meadowlakes, TX 78654
or
2300 Lohmans Spur, Suite 104
Austin, TX 78734
Lisa M. Jukes, M.D., is a Board Certified OB/GYN who opened her South Austin practice in 2004, and then moved the practice to its current location in Westlake Hills in December of 2008. She graduated from UT Southwestern Medical School in Dallas in 1996, completed her residency in 2000 and spent the subsequent years at a multi-physician practice in North Austin, before embarking on her own. No longer delivering babies, Dr. Jukes focuses on all gynecological services. She specializes in menstrual problems including too heavy or frequent bleeding, irregular bleeding, severe cramps, endometriosis, ovarian cysts, uterine fibroids, urinary incontinence, pelvic organ prolapsed, peri- and post-menopause issues, as well as diagnosis of infertility. Both non-surgical and surgical treatment options are offered by Dr. Jukes. She is a highly trained and well-experienced minimally invasive surgeon, who believes in helping patients with shorter recovery times.